Membership
Membership with Outlook Video
Outlook Video is a non-profit membership organization. We have yearly dues which helps to pay for the costs involved in producing a quality show.
If you live anywhere in the San Francisco Bay Area, and are interested in joining Outlook Video to help in any of the positions listed here, please contact us by supplying your information at the DeFrank Center website's Volunteer Application section.
Technical Positions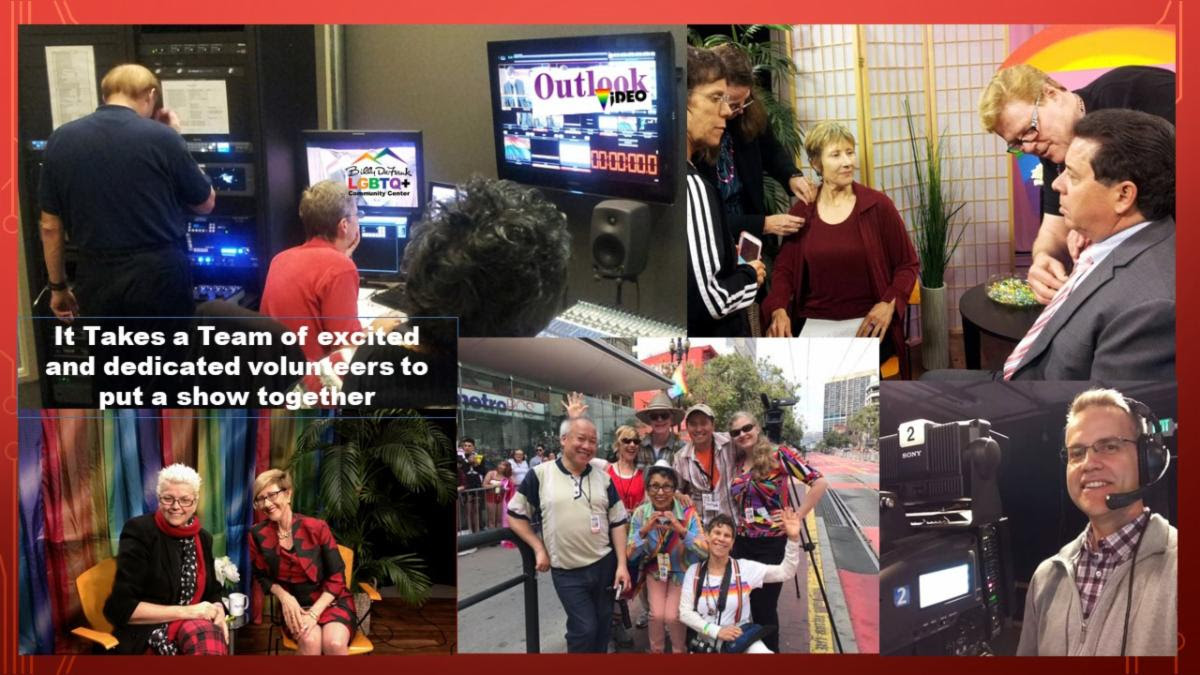 Camera Operation
Audio Engineering
Character Generator Operation
Teleprompter Operation
Technical Directing
Floor Directing
Directing
Non-technical Positions
Episode or Segment Production
Script Writing
Make-up or Hair Design
Set Design
Media Duplication or Distribution
Music Composition
Research
Graphic Arts or Publicity
Web Page Design
Grant Writing
and....of course....monetary support. (We like donations.)
How We Operate:
For technical positions (the first seven in the above list), a short training course and yearly studio access fees are required. When you contact us, we will explain everything you need to know. Except for the training course, we require no special previous experience, but it helps. Who knows, you might already be an expert in an area needed by our group.
For non-technical positions, there are no fees or classes. We're always looking for ways to improve the quality of our show and increase awareness of Outlook Video, so if you think you can contribute in one of these areas, just let us know how you would like to get involved.
We try to make every production a fun event, but we're serious about producing the best quality show possible. We welcome everyone to participate and we try to use each person's special talent whenever possible.